VPN: United Kingdom
If you have ever tried to access information that was blocked, you understand the frustration. In the United Kingdom, it can be difficult to get past the brooding web blockers, privacy settings and censorship tools. With a VPN, or a Virtual Private Network, you will be able to view all of the information you need, regardless of these restraints. Hotspot Shield is the best tool for security and privacy that allows you to view all of the world's information firsthand.
VPN Use in the United Kingdom
What exactly can a virtual private network do for you in the United Kingdom? There are various uses for a VPN including: Access to all US based video streaming – This content becomes available for you to view no matter where you are located. You can even download this content at your own free will. Pass through censorship – You can pass through censored websites whether you are blocked through a school, the government or your ISP. Ultimate privacy – The privacy you receive when using a VPN is unmatched and therefore one of the best benefits. You can protect your internet activity, including your ISP. Access to blocked websites – A VPN allows you to view blocked websites including those with location-based IP blocking.
How does it work?
Now that you know the benefits, how exactly does a VPN work? A VPN gives you the ability to establish a secure connection to other networks over the internet. This allows you to access websites that are blocked, give you top of the line privacy, pass through censored material and to get around location-based IPs. A VPN can create a tight connection to private networks within a remote location. When you search for your content or material, the information passes through a secure connection or bridge between you and the VPN server. This information is encrypted, allowing you complete freedom and privacy of a typical LAN connection without all of the hardware.
Hotspot Shield
In the United Kingdom, you are able to reach content from all over the world using Hotspot Shield, a leading VPN software. What can Hotspot Shield do for you? Protect You – Hotspot Shield protects you from wandering eyes by connecting you with a personal VPN. Will Hide You – Hotspot Shield allows you to surf the internet and do what you need to do on a separate IP address, keeping you safe from spammers and those who hack information. You can use the internet from anywhere. You are also able to browse anonymously and privately from anywhere. Give You Content – You can view otherwise blocked content and other data that is censored due to your location. Protect Your Connection – HotSpot Shield will protect your internet connection and will also encrypt all of your personal data. HotSpot Shield is a complete VPN software that was created with the United Kingdom in mind. You can gain access to all blocked content with secure access to do as you wish with security, privacy and freedom.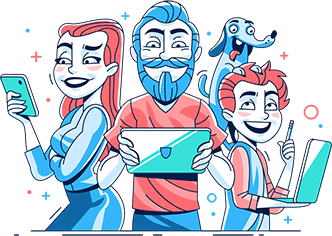 Download Hotspot Shield VPN. It's Free!
Join over 650 million users already enjoying absolute Internet Freedom around the world by downloading Hotspot Shield VPN.
We don't store or share your IP address