VPN Turkey
Using a VPN Is A Secure Way To Access Blocked Web Content In Turkey And Get Around Political Censorship.
If you are looking to bypass location based IP blocking in order to read government criticism in Turkey, you are going to need a secure internet connection to do it. That's where a VPN comes in. VPN's allow you to remove internet censorship and get internet freedom by getting access to blocked web content. You can stop letting yourself be a victim of religious and political censorship right now.
Using a VPN in Turkey Will Unblock Political Content
You don't have accept restrictions to your internet freedom. Hotspot Shield VPN is a simple, easy to download application that will allow you to bypass the geo-location blocks placed on your internet browsing. Hotspot Shield guards your privacy as well, so you can access political blogs, government criticism, or other popular websites while keeping your anonymity intact.
With the recent unrest in the government, there is no way to know what websites may be tracked in the future. To avoid being unable to really know and understand what is going on in the outside world at any moment, it's important that you be able to access all content whenever you need to.
How does Hotspot Shield VPN Evade Government Censorship?
A "Virtual Private Network" or "VPN" is a closed linking of computers that will provide all members with a single point through which it can access the internet. That connection will come from the location of the network's servers - meaning that if the servers are located outside of Turkey, then the connection will not appear to be coming from Turkey.
The reason is that when you connect to a website via Hotspot Shield VPN, you aren't actually connecting to the website. Instead, you are asking the private network to connect to the website, and then send the information it receives back to you. The VPN creates an anonymous link between you and the sites that you are browsing on the internet. Because your computer isn't accessing any restricted or filtered website, the government is unable to know that you are viewing them, and cannot track your browsing history.
Here's how using a VPN in Turkey lets you browse the internet safely and securely.
Use a VPN in Turkey to bypass content filters, escape political censorship, and get unrestricted access to the internet.
Keep your personal identity a secret with you connect to the internet.
Your information is never at risk of being taken from you. Secure browsing keeps all private data private.
PC, Mac, iPhone, Windows phone, or Android are supported with secure connections
Straightforward download and installation - quick, simple configuration.
Don't let internet censorship hold you hostage one more day. Get a Turkey VPN and stop internet censorship.
Government restrictions are a thing of the past with a Hotspot Shield VPN. Access blocked content on your PC, Mac, Windows Phone, Android, iPhone, or via browser extension on Chrome and Firefox.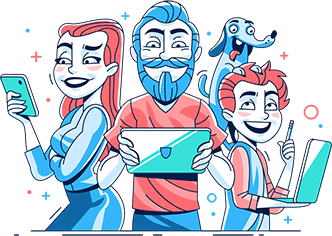 Download Hotspot Shield VPN. It's Free!
Join over 650 million users already enjoying absolute Internet Freedom around the world by downloading Hotspot Shield VPN.