VPN Hong Kong
Hong Kong is full of technology that is on the rise and information technology is a realm that is growing each and every day. It this society and fast paced world, the internet is needed to work and play. However, it can be difficult to get the information you need to view due to your location. In Hong Kong, a VPN or virtual private network is the best option for you to keep up with the times and view the content you want. You can unblock websites, content and keep yourself private and protected as you surf using Hotspot Shield.
A VPN Made for Hong Kong
What can VPN software do for you in Hong Kong? The answer to that question is endless.
A VPN gives you access to blocked websites and content located all across the internet. Location based IP blocking will no longer exist to you.

A VPN allows you to have ultimate privacy to search the internet and protect your activity.

A VPN allows you to skip through censorship and protect your personal ISP at the same time. You are using a separate ISP than your own, keeping your information safe.

A VPN gives you access to all US video streaming websites too. You can download and enjoy content from these websites without censorship.
How Does A VPN Work?
A VPN or virtual private network simply allows you to create a secure connection to other networks over the internet. If you find censored content, you can pass through it with a VPN easily and quickly, especially if it is located in another location. If you find a website that is blocked due to a location based IP, you can pass right through it.
A virtual private network connects to private networks on a remote location totally separate from your own. The information you collect over the internet goes through a secure connection between you and the new VPN server. This information is encrypted for your safety. A VPN allows you the freedom of a typical LAN connection from anywhere. It is privacy at your fingertips.
HotSpot Shield
For internet users in Hong Kong, HotSpot Shield is the perfect VPN software for high quality speed, productivity, safety and total privacy. What else can Hotspot Shield do for you?
Access any blocked website you come across. Yes, any of them.

Protect yourself while you search in public with a personal VPN that protects your IP address from others. You are completely protected with your own VPN.

Pass through censored content on all websites. This may include video streaming websites, gaming websites and more.

Browse the internet completely anonymously from anywhere. If you enjoy working down the street in the café, you can with a VPN. Have an at home experience from anywhere.
HotSpot Shield can do all of this and more for your internet use. Combining top of the line software with an easy to use interface, Hotspot Shield gives you everything you need to surf the internet smarter and faster.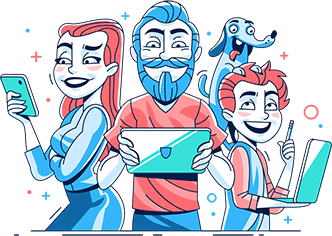 Download Hotspot Shield VPN. It's Free!
Join over 650 million users already enjoying absolute Internet Freedom around the world by downloading Hotspot Shield VPN.