Specialized servers
Hotspot Shield's proprietary Hydra technology, enables automatic smart routing of traffic to specialized servers optimized for the best user experience. The technology automatically routes streaming traffic to servers optimized for video streaming, gaming to servers optimized for games, social media to servers optimized for social media, etc. This smart-routing enables maximum performance and an enhanced user experience. The connections to all servers are established concurrently, and the routing is automated, so the user does not have to reconnect manually to specific servers. The routing rules and logic all happen in real time on the client, ensuring that information about user browsing is not visible and is not logged on Hotspot Shield servers. We do not keep logs of your online activities and never associate any domains, or applications that you access while the Hotspot Shield VPN is connected with you, your device, or your email.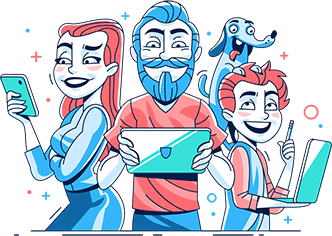 Download Hotspot Shield VPN. It's Free!
Join over 650 million users already enjoying absolute Internet Freedom around the world by downloading Hotspot Shield VPN.