VPN for BBC
Using a virtual private network, or VPN, has many benefits, but for some, the most important one is being able to get around geo-blocking and other types of restrictions that keep you from using the Internet the way you want to. For some, this means unblocking social media sites at school or at work, but for many people, the most frustrating type of filter is the one that keeps them from watching their favorite shows from the BBC. VPN users don't have to worry about online filters: With Hotspot Shield VPN, you can watch anything from anywhere at any time.
How Can I Watch BBC Shows Online?
BBC programming is offered online through their iPlayer site, which is paid for by TV licensing fees that British residents pay. Because of this, the BBC restricts access to iPlayer to U.K. residents, and anyone who wants to watch the latest episode of "Sherlock" or "Doctor Who" live from outside of the country is out of luck, unless they have a VPN. BBC geo-blocking is easy to work around with Hotspot Shield, as you can use our VPN to fool the BBC's servers into thinking that you're in Britain.
How Does it Work?
The BBC determines who can access iPlayer by looking at your IP address, which shows where you're located. However, Hotspot Shield has hundreds of servers in countries all over the world, including the U.K., and we can connect you with one of them, replacing your IP address with one that's based in Britain. This fools the BBC's content filter, allowing you to use iPlayer from anywhere in the world.
Why Choose Hotspot Shield?
Not all VPN services will be able to successfully unblock iPlayer like we can. We have plenty of U.K. servers, ensuring that you'll be able to connect to content from the BBC. VPN services with servers closer to the source of the data you want also experience less lag: The last thing you want while watching your favorite show is to have to wait while it buffers.
But when you download Hotspot Shield VPN, BBC content access is just the tip of the iceberg. You'll also get:
Secure connections to the Internet from anywhere, even public Wi-Fi hotspots
Data encryption to ensure that your information isn't intercepted
Private, anonymous browsing: We never log your IP address or online activity.
Protection from more than 3.5 million malicious websites, including spam and malware sources
Performance and speed rated #1 in the industry
Try it for Free Today
With Hotspot Shield, you can count on safe, encrypted connectivity that is 100 percent anonymous and secure. Our goal is that everyone should have free and open access to the Internet, and you shouldn't have to compromise on safety or privacy to do it. Best of all, you can download Hotspot Shield VPN right now for free, without even providing your email address.
Want advanced features like the ability to connect five devices at once? Get a free trial of our Premium version instead. You can also just go ahead and sign up risk-free, since we have a 30-day money-back guarantee.
Isn't it time you enjoyed private browsing, access to blocked websites, and protection against hackers and malware? Don't wait: Get Hotspot Shield VPN today.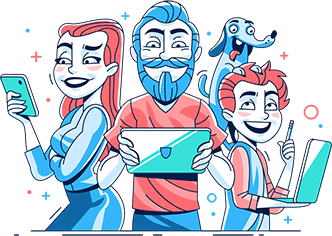 Download Hotspot Shield VPN. It's Free!
Join over 650 million users already enjoying absolute Internet Freedom around the world by downloading Hotspot Shield VPN.
We don't store or share your IP address