Hotspot Shield VPN for Windows XP
During its time, Windows XP was a popular operating system from Microsoft, and although it is significantly outdated, it is still used by a number of people today. If you haven't yet parted ways with Windows XP, your sensitive information could be at risk. Fortunately, you can take a step toward making your computer more secure by downloading Hotspot Shield VPN for Windows XP.
Why Windows XP Needs Help From Hotspot Shield VPN
Windows XP lacks the security to go online without the assistance of a VPN because:
It's outdated. Microsoft has released a number of more advanced operating systems since Windows XP was launched in October 2001, and the company ended its support of Windows XP in April 2014. This means no more security updates will be issued and no more technical assistance is available for the people who continue to use it.
Online threats are always evolving. Cybercriminals and other parties are constantly developing new ways to spy on your computer, invade your privacy, steal your identity, and get unauthorized access to other important information.
Security Benefits of Using Hotspot Shield VPN
Don't get caught online without the protection that comes from having a VPN: Windows XP isn't equipped to protect your privacy without one. Security benefits that you'll enjoy after downloading our VPN software include:
The ability to surf online anonymously. This prevents others, including your ISP, from tracking your activity.
A secure Internet connection, even while using public Wi-Fi. A secure connection will help protect sensitive information such as passwords, financial details, and important business documents, including those that are saved to the cloud.
Safer searches. Our VPN for Windows XP will detect 3.5 million phishing, malware, and spam sites and block them for your protection.
Fast connections for higher-speed browsing. In fact, we're #1 in both speed and performance.
How Does Our VPN for Windows XP Protect Your Computer?
When you download our VPN, it will:
Hide your IP address so you can browse without being tracked or traced.
Encrypt the information passed between your device and our servers so that it cannot easily be intercepted by outside parties.
Use one of our servers to assign you a new IP address. We have thousands of servers worldwide, which can make it appear that your IP address is coming from another country.
Don't Get Shut Out of Your Favorite Sites
A VPN not only protects your computer, but it also can unblock sites that you're being prevented from visiting, such as:
Online gaming sites
Facebook and other social media sites
Video and music streaming sites
These sites are frequently blocked by employers, schools, and even governments.
Try Hotspot Shield VPN for Windows XP for Free
Before downloading a VPN, Windows XP users only need to decide which version to select.
Our free version is a popular and risk-free way to secure devices running Windows XP.
Our subscription plan offers added benefits such as the ability to connect five devices at once, and it comes with a money-back guarantee.
Protect your information and your privacy: Join the more than 650 million users in 200 countries who've trusted us to help keep their devices secure.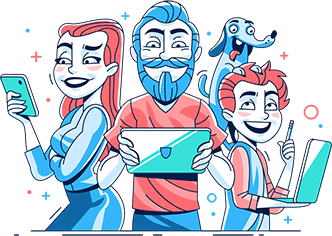 Download Hotspot Shield VPN. It's Free!
Join over 650 million users already enjoying absolute Internet Freedom around the world by downloading Hotspot Shield VPN.