Hotspot Shield Privacy
AnchorFree is a recognized leader in consumer online privacy and internet freedom. Our Hotspot Shield application is trusted by more than 650 million users, who rely on it to secure access to all of the world's information. We strongly believe in online consumer privacy. This means that the information Hotspot Shield users provide to us is never associated with their online activities when they are using Hotspot Shield, we do not store user IP addresses beyond the user's VPN session, and delete the IP addresses after the end of each session. The recent claims to the contrary made by a non-profit advocacy group, the Center for Democracy and Technology, are unfounded. While we commend the CDT for their dedication to protecting users' privacy, we were surprised by these allegations and dismayed that the CDT did not contact us to discuss their concerns. AnchorFree prides itself on being transparent about its data practices and would be happy to engage in a discussion to clarify the facts and better understand the nature of the CDT's concerns. We are reaching out to appropriate groups and remain committed to defending the privacy and internet freedom of all our users. You can read more about our privacy practices at Privacy FAQ.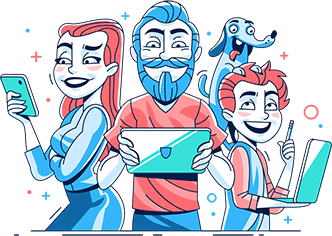 Download Hotspot Shield VPN. It's Free!
Join over 650 million users already enjoying absolute Internet Freedom around the world by downloading Hotspot Shield VPN.
We don't store or share your IP address