VPN Russia
In Russia, there are hundreds of various VPN software products available for use. You may need a VPN to view content that is blocked or censored. However, not all VPN software is created equally. In Russia, there is only one software that tops them all in quality, use and privacy. Hotspot Shield gives you the ultimate interface to view all of the content you need without jumping through hoops. You can find the best in security, content viewing and protection using Hotspot Shield from wherever you are.
What a VPN Does for You
A VPN is a tool that gives you the ability to create a secure connection between you and another network over the web. A VPN or virtual private network is used to access blocked websites, censored content and restricted material from all over the world. Even if the content is blocked due to a location-based IP, you will be able to get through.
How does a VPN work? It creates a private connection between you and another network located in a remote location. As you surf the web and read content and download content, it is saved and collected and sent through a secure link to you and the VPN server. This information is encrypted and kept safe from all other eyes. A VPN gives you freedom to explore.
What Can a VPN Do for You in Russia?
View videos and music from all over the world and download content that is otherwise private and censored.

Pass through censored material due to your location. Whether it be in an institution or a government related area or an ISP issue, you can walk through censorship walls.

You can have ultimate privacy while viewing your content and you can keep your personal ISP safe.

View and use all websites that have been blocked. You can visit gaming websites, music websites or social media websites that you otherwise would have no ability to view.
A VPN can do many things for you and your internet searching. In order to get the best content viewing for your cash, Hotspot Shield is the ultimate in VPN software, not to mention, user friendly.
What is Hotspot Shield?
In Russia, it is important to be able to view the content you need and want when you need it. With Hotspot Shield, this becomes possible. What does Hotspot Shield do for you?
Helps you reach a secure Wi-Fi connection, no matter where you are. It also encrypts your information for you such as your personal data.

Allows you to browse safely and anonymously and view all restricted content from where you are.

Gives you access to blocked websites such as gaming websites, social media and more censored content due to your location.

Hotspot Shield hides your IP address for you.

Allows you to view your content from anywhere in the world, even if you are traveling by giving you a personal VPN.
View all of the content you can handle with your own VPN through Hotspot Shield – the ultimate in safety and content viewing.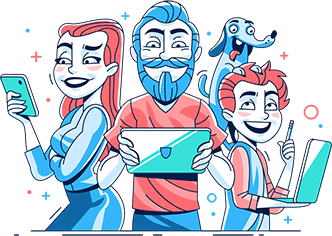 Download Hotspot Shield VPN. It's Free!
Join over 650 million users already enjoying absolute Internet Freedom around the world by downloading Hotspot Shield VPN.