VPN Japan
In Japan, it is important to be able to access the information over the internet that you need when you need it. Information technology is growing and you need to have immediate access to this information every single day. However, certain censorship, privacy settings and blocked websites are difficult to move around and get through. With a VPN, a virtual private network, you are able to bust through this issue, stay private and more. HotSpot Shield is an amazing tool, used for privacy and security that gives you what you need fast.
Why Japan Needs a VPN
There are various reasons why Japan needs a complete VPN software. Here are some of the most important reasons:
Access websites – A VPN gives you access to any website you need to view whether it is blocked or open for viewing. You do not have to worry about location based IP blocking either – a VPN lets you in.

Video streaming – You are able to view videos at your discretion, even if they are censored or blocked. You can download content as well.

Privacy – You are given the ultimate in internet privacy no matter where you surf. Your eyes are the only eyes to view your material and your IP.

Censorship Becomes Void – You will no longer have to deal with censorship issues. A VPN can pass through this material, giving you what you need.
How A VPN Works
A VPN or virtual private network puts in your hands the ability to reach a secure connection to other networks over the web. A VPN is used to access blocked websites, create privacy, pass through censorship and search privately. Even if the website is blocked due to a location based IP, it will be available to you.
So how does a VPN work? It creates a connection to a private network at a remote location. The information that is collected while you use the internet then goes through a secure connection between you and the VPN. The information is encrypted, giving you privacy and freedom, much like a LAN connection.
HotSpot Shield: The Complete VPN
In Japan, high tech equipment with amazing functionality is deemed necessary for efficiency and productivity. With HotSpot Shield, you get the best software for VPN. HotSpot Shield allows you to:
Protect your internet connection and encrypt all of your personal data as you surf. You can safely search for what you need anywhere on a completely secure connection.

Browse anonymously and privately from any computer anywhere. You can also gain access to restricted content anonymously as well.

Access blocked websites with a VPN such as social media, gaming websites and videos. This also conquers IP location blocked websites as well!

Hide your IP address from other eyes, hackers and spammers that look for your personal information.
HotSpot Shield is the ultimate software for privacy, protection and the unblocking of content otherwise impossible to view. Take your web search to the next level in Japan with HotSpot Shield.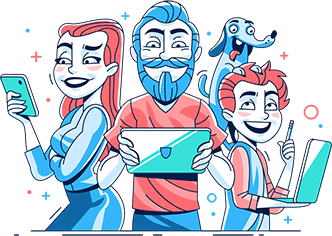 Download Hotspot Shield VPN. It's Free!
Join over 650 million users already enjoying absolute Internet Freedom around the world by downloading Hotspot Shield VPN.