VPN France
Trying to access blocked websites can be a hassle in France. Due to your location, certain websites such as those within the United States can be considered "off limits" to you. It is difficult to reach this information without the correct software. It is possible to pass through the web blocks by using a VPN or a virtual private network. Hotspot Shield gives you a link to the world by using a platform that is private and easy to use.
What a VPN is Good for in France
A VPN gives you freedom to view all content! This means even streaming video from US based web services without any issue at all and downloading content freely without censorship.

A VPN gives you the best privacy and protects you always. Your activity will be safe and kept private, including your unique ISP, from lingering eyes that may try to take your information.

A VPN allows you to view all blocked websites all over the world. Even if the country is not within your parameters due to location based ISPs, you are still able to view your website.

A VPN allows you to view content that is censored due to the institution or place you are in such as school or government entities.
How Does a VPN Work?
A virtual private network creates a secure connection to other networks throughout the internet and the web. A VPN is used to access these otherwise blocked websites, gain privacy and allows you to get through censored content. Yes, even those that are blocked due to location.
A VPN gives you a secure connection to a private network and into a remote location. The information that is collected as you use the internet travels between your computer and the VPN server. A VPN does something incredible for your internet usage and information. It acts like an LAN connection. However, it is not tied down and is able to be used anywhere you take it.
Hotspot Shield: VPN Software for France
In France, information from all over the globe can still be at your fingertips. Whether you are trying to download exclusive content from another country to view that music video you are dying to watch, there is a way. Hotspot Shield is the ultimate software for getting the content you want when you want. What does Hotspot Shield do for you?
It enables you to reach a secure Wi-Fi connection no matter where you are.
It enables you to browse the internet and your documents and photos privately and gives you exclusive access to restricted content from anywhere.

It enables you to access all blocked websites and gives you the power to view those that are even location-based.

It enables you to hide your IP address from hackers and those who may try to steal your information.

And finally, it enables you the privacy of home without all of the wires and equipment.
Hotspot Shield is an amazing and easy to use platform created just for France. It is a one of a kind software that will give you the power of content in the palm of your hand.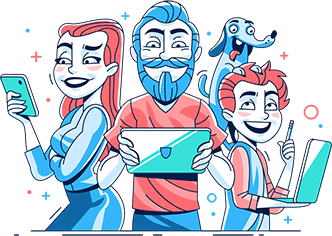 Download Hotspot Shield VPN. It's Free!
Join over 650 million users already enjoying absolute Internet Freedom around the world by downloading Hotspot Shield VPN.