VPN Egypt
With A VPN, It Is Possible To Securely Unblock Content And Escape Political Censorship In Egypt.
Having a secure, anonymous internet connection that allows you to bypass religious and political censorship in Egypt is important. Whether you are looking access pornography, read political blogs that are critical of the government, or simply ensure your privacy while on the internet, a VPN is the tool you need to get internet freedom in Egypt.
You don't ever need to let yourself be subject to the changing political winds ever again. You can take control of your internet browsing and make sure you always have a connection to whatever is going on around you, without any content filters or blocks.
A VPN in Egypt Gets Rid Of Internet Censorship Quickly and Easily
You don't need to continue allowing the government to limit your internet freedom with censorship any more. Hotspot Shield VPN gets around content filters on popular political blogs, places to discuss religion, and even pornographic websites. Hotspot Shield downloads quickly, and easily sets up to allow you to evade political censorship while keeping your privacy and anonymity while browsing the internet. Evade content filters and stop letting the government control your political and religious thinking.
Why Can Hotspot Shield VPN Unblock Restricted Websites?
Hotspot Shield VPN connects your computer to a "virtual private network." What this means is that your computer becomes part of a linked up group of computers that can both send and request information to or from the network. It allows your computer to request that the network access websites hosting content restricted by the government, and then send the information back to you. It creates a wall between you and the websites that you view, so that you can see what is there without anyone actually knowing that you are connected.
In practice, this will provide you with the ability to bypass any government restrictions that might be in place. And because anyone who is not a part of the network will be unable to see what information you are are requesting, your browsing history in completely untraceable. You will be accessing the internet with 100% anonymity and be able to view any website that you wish.
Get Around Political Censorship By Using a VPN from Egypt
Unblock websites and political blogs that feature government restricted content with an Egypt VPN.
Internet access via a VPN in Egypt and protects your personal identity from government tracking.
Internet access is secure - all sensitive information remains private.
Whether you use a PC, Mac, iPhone, Windows phone, or Android - your sensitive information is secure and protected.
Simple download process with quick, simple installation and configuration.
Internet freedom is just a click away. Get an Egypt VPN right now.
Stop being held hostage by internet censorship. Hotspot Shield VPN has downloads available for PC, Mac, Windows Phone, Android and iPhone. There is also the option to go to your Chrome or Firefox browser and download our extension.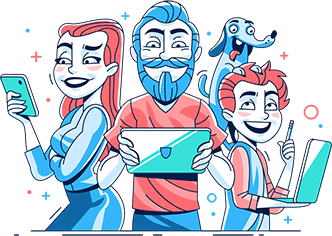 Download Hotspot Shield VPN. It's Free!
Join over 650 million users already enjoying absolute Internet Freedom around the world by downloading Hotspot Shield VPN.