Connected & Protected
What does this mean?
*When Hotspot Shield is on you get...*
Security – All sites are made HTTPS safe
Privacy – Identity protection, private browsing
Freedom – Access your favorite sites
Malware – Protection – Detects and blocks malware sites
We are ad-supported
Running the most popular free VPN service in the world isn't cheap. Our service is supported by ads. You will see ads on our home page, across the top of every page you browse and occasionally as a pop-up. You may also have downloaded our toolbar, which enables private, protected online search.
Experiencing any issues?
If you are seeing this page, it means you were able to install and connect with our software. If you experience any difficulties connecting or browsing your favorite sites in the future, please visit our FAQs or support forums.
To get the latest version of Hotspot Shield, send an email to win@afshield.com for Windows and mac@afshield.com for Mac.
Want to share with a friend?
If you like what you see, and want to help get your friends connected & protected, by all means share the love.
Quick tip:
If you are getting blocked or experiencing difficulties, many times you can just "disconnect" and "reconnect" Hotspot Shield to restore service.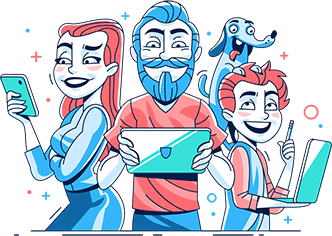 Download Hotspot Shield VPN. It's Free!
Join over 650 million users already enjoying absolute Internet Freedom around the world by downloading Hotspot Shield VPN.
We don't store or share your IP address